The Ultimate Campervan Hire Guide Australia
The internet is a whirlwind of mis-information and people selling unattainable dreams. That's why the team here at Compare Campervan Hire want you to be truly prepared for your Australian Camper roadtrip…
It's not all puppies dogs and fairy floss, the Van Life can take its toll on you. It can bring you and your friends, partner or pets closer together. However it's fair to say that many a relationship has been tested by the complications that can come with living out of a campervan for an extended period of time.
Despite this, the potential rewards of an Australian Campervan roadtrip far outway the negatives. It's a way to comprehensively see a country, to get to know the people and a great way to test your own limitations. The sheer size of Australia means endless days of driving – whether it be the picturesque Pacific Coast or the Stuart Highway between Adelaide and Darwin. It's enough to drive you giddy – but that view through the windscreen is always sweet. And having your set of wheels (ie a Campervan!), means that you can chase the horizon for as long as your wallet and your heart can sustain.
#1. Hire a Campervan that suits your budget…
There's no point emptying your cookie jar at all if it means you gotta dog food along the way. There's campervans out there for all budgets and tastes.
Brands like
Jucy Campers, Travellers Autobarn, Spaceships and Awesome Campers
all offer budget campervans from around $29 per day – sometimes even cheaper in low season!
These budget campers all include an unlimited km allowance and are fitted out on the cheap with a bed and all the basic kitchen equipment you need for basic meal preparation. However, these budget campers generally don't feature toilets or showers, so you might need to fork out some cash on the road for campsites (unless you love rollin' around in your own filth, like your dear Author!).
If you've got a few more cookies in your jar, it might be worth your while hiring a more upmarket campervan – offered by the likes of Britz, Apollo and Maui. The extent of your comfort is dependant on the size of your wallet of course, but you can certainly rent a basic Hi-top campervan with a toilet & shower from $99 a day at particular times of the year. Forget about it over the busy summer season – unless you've got more dollars than sense.

Right up the top of the price ladder, where the bougeoir frolick in gold satin and caviar, are the
Motorhomes
. You'll see these motorhome folk everywhere out there on the road, usually white-haired winnebago warriors, blowin' little Billy's inheritance faster than a Frenchman on a bread stick. These
Motorhomes
can be expensive, but if you've got a small group of people who can all pitch in, they become surprisingly affordable.
Especially when you consider the savings you'll make along the way (campgrounds in Australia can be expensive – it's honestly cheaper to get a kidney in some countries than it is to park up on some patches of grass in Australia!).

#2. Plan Your Trip.
You don't wanna be drivin' the whole time – you'll get white line fever (and I'm not talking about Sydney banker syndrome either). Work out where you wanna go in your campervan, plan for no more than 200kms driving every day. Do this and you'll have plenty of time to enjoy Australia AND score hot babes.

#3. Don't Drive at Night in the Country…
Apart from the obvious danger of fatigue, Australia is littered with cute, fluffy mammals who are just itchin' to commit suicide on your windscreen. If this happens you'll not only lose your rental bond and mess up your campervan, you could also end up deader than the animal on Donald Trumps head. Know your limitations and if you're in a budget campervan, take it easy – those old girl's need a rest every now and then.

#4. Seriously Consider One Way Campervan Hires.
One Way hires are the greatest thing to happen to campervans since the introduction of politically-motivated bumper stickers. Think about it – Australia's a bloody big place, and there's limited routes cross-country that don't entail driving the same way back to where you came from.
One Way relocation hires give you freedom and a sense of appreciation of your surroundings – the kind of feeling that only comes when you're in a new place and you're not sure you'll ever be back. Furthermore, you'll probably save a heap of rental and fuel costs – saving more money for your next campervan adventure!

#5. Know Your Way Around a Campervan.
Learn how to change a tyre and basic campervan maintenance. Even though most camper rental companies provide a roadside assistance service, there will be times when just knowing your way around a vehicle can get you out of a shit-tonne of trouble.
If you're in the outback, for instance, help might be hours – even days, away. And if you're stuck because you've got a flat, or you didn't check your oil, then not only will you be bored shitless on the side of the road, you'll also be out of pocket for repairs and recovery costs. That's right – most campervan rental companies' roadside service will not cover call out costs for minor issues like tyre changes and broken or lost keys. And why should they? If you're allowed on the road, you should know the basics of campervan maintenance.

#6. Respect the Environment.
Is it possible to Camp for FREE in Australia? Yes!
But…We need to take into account the ENVIRONMENT!!! Clean up all rubbish after camping. Leftover food and rubbish can attract native wildlife to roads and areas that put it in danger. This food can also jeopardise native flora, while washing dishes, clothing and yourselves should be done at least 200m from lakes & rivers….smelly!
And there are limitless rest stops and free bathrooms along major highways, so please minimise your impact on Australia's natural landscape by using these facilities. Remember – the Earth does not belong to us, we belong to the Earth.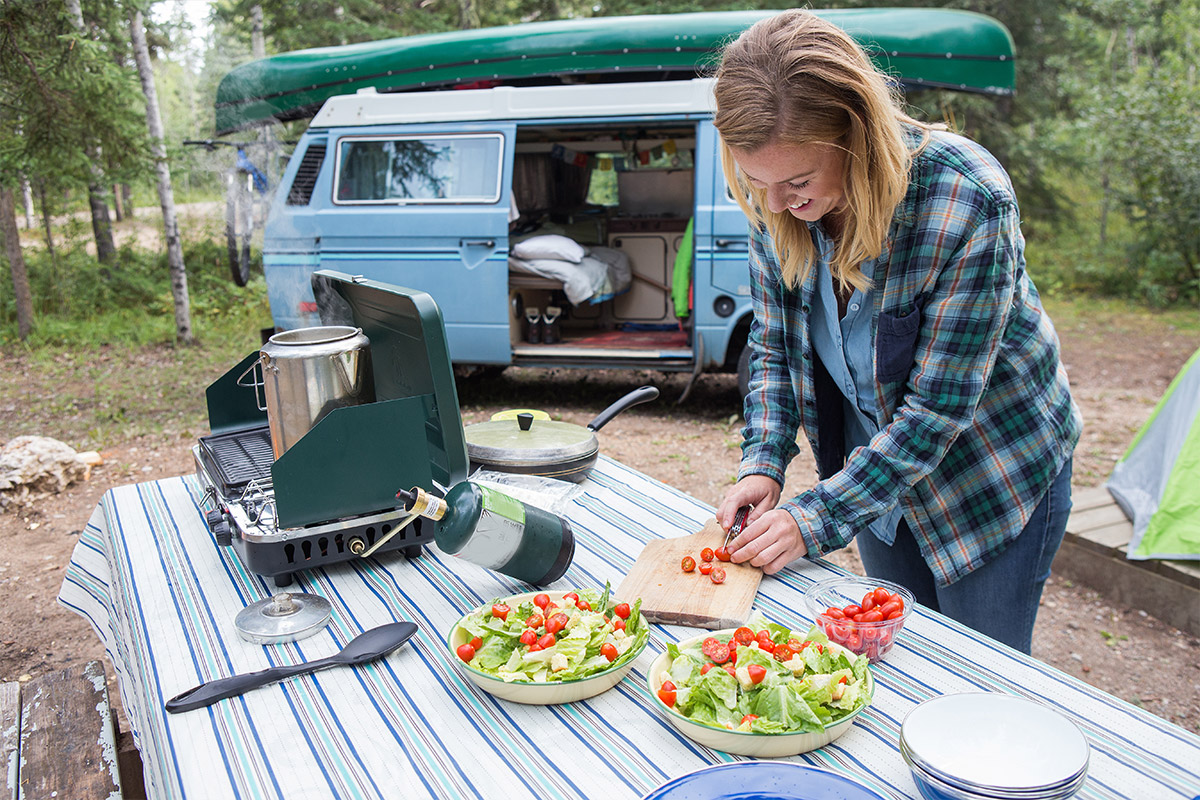 #7. Eat Well on the Road.
If you're in a budget campervan (a little old girl without a toilet or shower), then you need to make sure your diet ain't too crazy. Too many service station meat pies can mean that a bathroom emergency will be inevitable – most likely when you're nowhere near a bathroom. And I can truly attest – driving with a crotch full of yesterdays culinary delights can seriously diminish the quality of your roadtrip experience…

#8. In Australia, Drive on the LEFT side of the road…please.
If you sway across the road, you're gonna have a bad time. Take a bit of time before your trip to familiarise yourself with Australia road rules. Driving a campervan in Australia isn't too much different to other countries – but there 3 definitive things that you must know before hitting the road:
1. We Drive on the LEFT side of the road in Australia. On isolated outback roads, it can be easy to forget this. Put a note on the dashboard to remind yourself.
2. Watch out for animals on the road. At sunset and sunrise, country roads are full of peril – namely kangaroos, wombat, echidnas and koalas. Not only will you feel bad about killing a cute little fluffy animal, you will do serious damage to your campervan and possible injure yourself. Don't speed and don't drive in the country after dark – simple.
3. Don't be a Road Warrior. Take breaks and naps every 2 Hours. Fatigue while driving is a very serious cause of death and injury on Australian roads. Instead of trying to blitz your way across Australia, take your time – take turns driving and don't push yourself too hard. It only takes one micro-moment to ruin your life or the life of someone you love.